At Drogheda Hire & Sales, our 30 years of experience means we're well equipped to assist you in making your construction site as safe as possible this winter. Not only does our reliable equipmen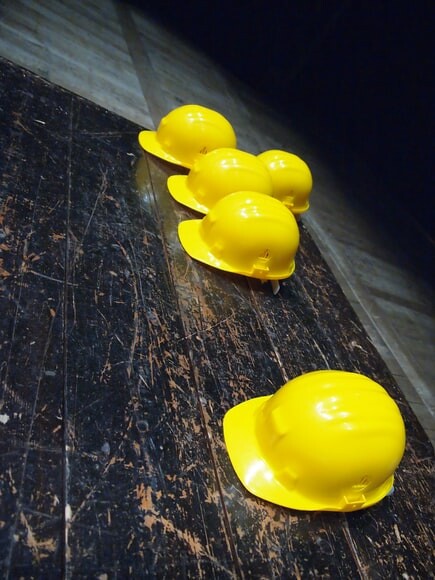 t mean you can ensure your construction site is well lit, and not only does our professional heating equipment keep your workers warm, but our team is also able to offer advice and guidance about any of your project's needs. When the weather takes a turn for the worst, and the days become darker a lot earlier, taking extra measures can ensure you can still get the job done efficiently whilst maintaining excellent safety standards. We've put together a winter construction site safety guide to help you keep your site as safe as possible this winter, with information on how hiring lighting and heating equipment can help you achieve this.
Let Your Workers Take Frequent Warm Breaks
Provide training to your workers on how to cope in the colder weather but also make sure they are aware of the signs of illness and when to stop working if things get too much. Make sure your workers know their limits and can take frequent warm breaks whenever they need to. Being aware of the signs of serious illnesses such as hypothermia, as well as being aware of the on site safety procedures, can go a long way when it comes to preventing illness. From fatigue to dizziness, if workers begin to become unwell, they must cease working. If workers are aware of their limits and aware of the winter site safety procedures, they will be working as safely as possible, and will therefore be less likely to develop any signs of illness.
Hire Lighting Equipment Now
Hiring lighting equipment for your construction site during winter can have a range of benefits. The first one is that your construction site will now be lit well enough for your workers to complete the job accurately and efficiently. Sight isn't the only reason you should light up your workplace, though. When the weather gets colder, ice is more likely to form and workers will be at risk of slips and trips. It's important for all construction workers to be able to see where they are going. In 2020, as per GOV.UK here, 26% of construction site accidents were from slips and trips. When you choose to work with Drogheda Hire & Sales, you can be sure that your construction site will be as safe as possible with our reliable and efficient lighting equipment.
Be Aware Of Hazardous Areas
Make sure you are aware of any hazardous areas on your construction site and ensure these are kept clear for your workers. For example, if you know an area is particularly prone to ice, make sure it is clear so that any workers using ladders or scaffolding in the area are not in danger. Put up signs where necessary to inform workers of any hazardous areas and potentially any pedestrians that may need to walk through the work site.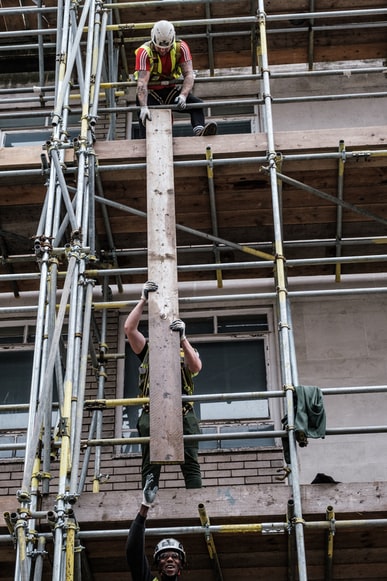 Keep Workers Warm With Heat Equipment
It goes without saying that your workers need to be provided with the correct personal protection equipment (PPE). This is anything that can help them stay warm and safe during the winter, such as thick gloves and weather-resistant boots. However, hiring heating equipment for designated areas means that workers will always have somewhere to go to warm up if they need to. Often the cold weather can catch your workers by surprise; the sun may be out in the morning, with that winter chill becoming more bitter as the day goes on. It's best to be prepared for all scenarios, so consider hiring heating equipment today. At Drogheda Hire & Sales, our tool hire services mean you'll never be left out in the cold. Read more about our reliable heating equipment for hire here.
Choose Drogheda Hire & Sales Today.
Are you looking to make your construction site as safe as possible for this winter? At Drogheda Hire & Sales, our expert plant and tool hire services throughout Dublin and all of Ireland won't let you down. Let us help you stay safe. From our reliable gas heaters to our lighting towers, we've got you covered this winter and any other time of year. To learn more about our lighting and heating equipment for hire, get in touch with a member of our team today. Call us today where our team will be more than happy to assist you with any enquiries, contact Drogheda Hire & Sales Drogheda Co Louth (0419841419) and Long Mile Road Dublin (019108757). We look forward to hearing from you.