A rather unexpected consequence of the Covid-19 lockdowns was an unprecedented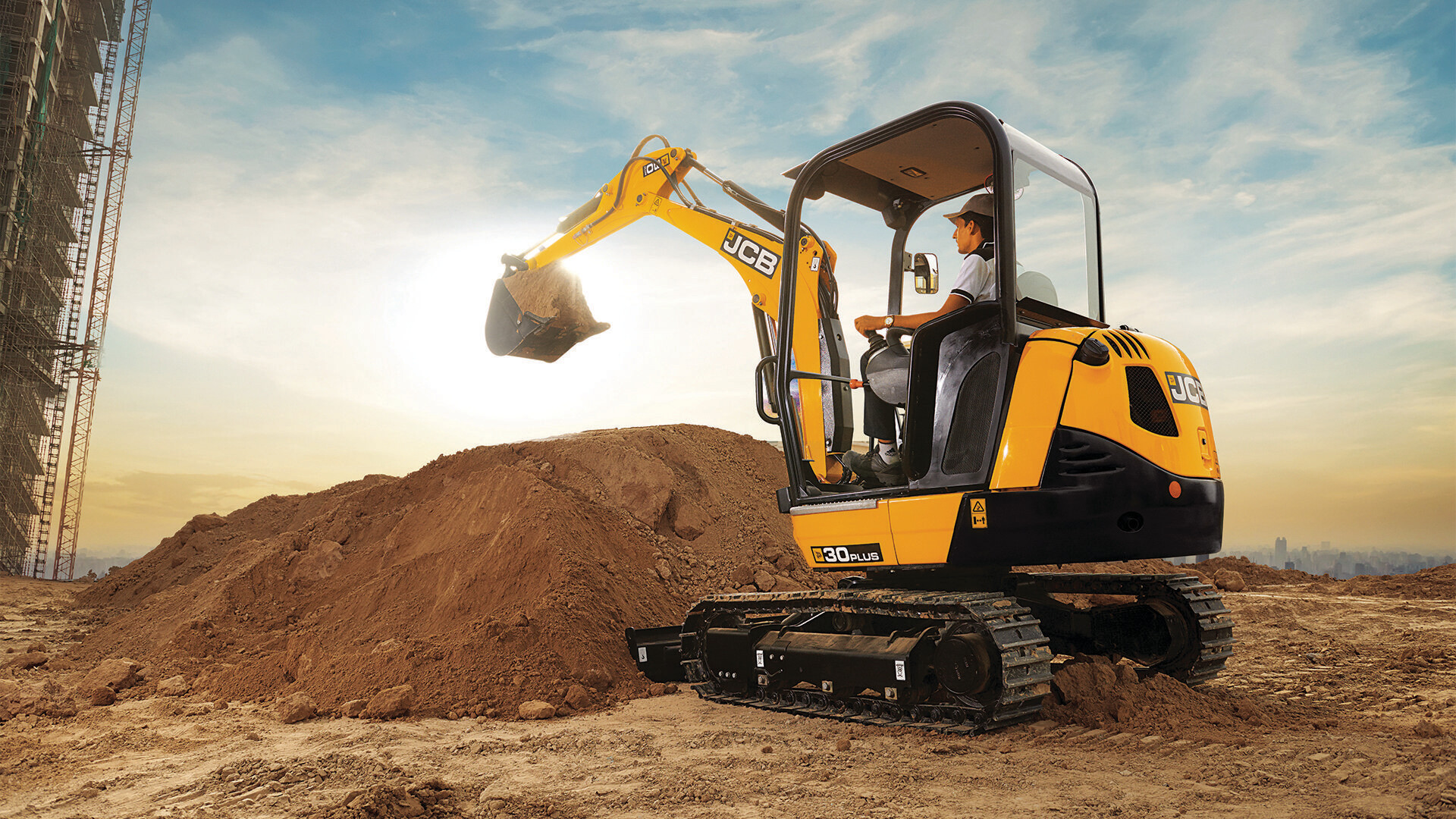 boom in plant and tool hire, spurred on by a sudden increase in DIY projects.
With an entire country locked indoors and no possibility to go on holiday,
people looked to their homes to improve their living spaces and invest their unspent holiday money.
The scope and variety of home improvement projects was seemingly unlimited: crane hire companies were being called upon to deliver hot tubs and many people took the opportunity to build extensions, landscape their gardens or repave their driveways.
Although this had all the trademark signs of a dying trend, skip forward to April 2022 and this tendency is showing no signs of relenting.
One area which has seen high demand is mini digger hire. These machines provide an efficient and powerful means for levelling ground, digging foundations, planting trees and a number of other functions such as drilling into the ground or driving fence posts.
First time users often have very similar questions when they set out to hire a digger. We've put together a quick guide of the most important points to consider when you look to hire a mini excavator.
Permits and operation
Some may find the prospect of hiring a mini digger a little daunting at first, however mini diggers are fairly simple to operate. Be sure to read the operation manual and to follow all safety instructions carefully. If you're wondering whether you'll need a special licence to operate one of these machines, the answer is no PROVIDING you use it on private property and do not use it on public property or travel along public roads.
Insurance
When machines are out on hire they are the client's responsibility, you'd therefore be liable for loss or damage in the event that anything should go wrong. Before you hire a mini excavator, make sure that you have insurance that covers these eventualities
The right digger for you
The right digger for you will depend on a number of factors, mainly: the exact use, how deep you need to dig, the volume of earth you need to move and the size of the area you will be working in as well as the dimensions of the point of access.
When contemplating digger size you should consider that, as with most machines you sacrifice power for manoeuvrability and vice versa.
In practicality this means that a light and compact machine that fits through a garden gate will not have the digging and lifting power of a heavier counterpart, and that large and heavy machines capable of digging out a swimming pool in one scoop won't fit into your back garden.
Mini diggers are classified by weight, with any excavator below 6 tonnes falling into this category.
The most common weights are:
1.5 tonne mini diggers: These are compact and manoeuvrable machines often used for digging trenches or garden landscaping.
3 tonne mini diggers: These diggers are considerably more powerful than lighter models, yet still remain compact enough to work in relatively small spaces.
5 tonne mini digger: 5 tonne mini excavators are great for large ground clearance projects or digging large pits. They are, however, on the larger side and will not fit through a standard garden gate.
The exact nature of your project will also be a decisive factor. Diggers are usually available with a variety of attachments that facilitate different tasks.
There are a number of mini digger and micro digger attachments you may choose to hire, and your hire company will help you select the best attachment for each purpose. As a brief overview, typical mini digger attachments used:
For digging, ground levelling and general clearance you will need a bucket attachment. Bucket attachments are available in a range of sizes, with narrow buckets with long teeth being used for trenching and digging deep, narrow holes; and wider buckets being used for lifting large amounts of soil or rubble, levelling ground or shovelling snow.
For drilling into the ground to fit pipes or posts, or to plant trees an auger attachment is the right choice. This drill bit style attachment boars into the ground creating a neat, deep hole. These attachments are ideal for making holes for fence posts.
For driving fence posts into the ground, fence post cups are available in a different range of standard sizes.
For breaking up concrete, asphalt or rock you will need a breaker attachment or hydraulic breaker.
Will I need anything else?
It's a good idea to consider what you will do with the soil or rubble once you have dug your hole. You may need to hire a skip to have this removed and disposed of.
It's also worth considering that if your skip is in your front garden and you are working at the back of your house, you may need to hire a dumper to move the debris from the back of the house to your skip.
If you have any questions about mini digger hire in Ireland and you'd like to speak to a professional hire company, why not get in touch with Drogheda Hire? Drogheda Hire are a fast growing company with an ample inventory of plant and tools that can make light work of any home improvement projects. Our friendly staff are always on hand to discuss the best hire options for you and recommend products.
Now with two locations!
Our Drogheda Depot has been on the Cement Road for almost 30 years, situated just off junction 10 on the M1 motorway allowing us to provide a fast delivery and collection service to Louth, Meath and surrounding areas.
Our newest depot is our recently opened Dublin branch. This is our largest depot to date! Situated on the Long Mile Road just off exit 9 on the M50 we serve Dublin, Kildare, Wicklow and surrounding areas in a cost effective and timely manner.
If you're looking for plant, tool or digger hire in Dublin, Drogheda or surrounding areas, get in touch today on 0419841419. Our friendly team will be glad to help you with all your plant and tool hire needs!