Carpentry power tools are crucial in ensuring construction projects run smoothly. Using the best carpentry power tools for the job is critical in manufacturing high-quality end products, sure to please every client!
Whatever the size of your project, at Drogheda Hire, we're sure to provide the right carpentry power tools to help your job run seamlessly. If you'd like to learn more about the affordable carpentry power tools we offer for hire, call us on 0419841319 and a member of our friendly team will be happy to provide further details.
Here, our experts have compiled a list of their must-have carpentry tools, including jigsaws, cordless saws, sanders and many more!
Saws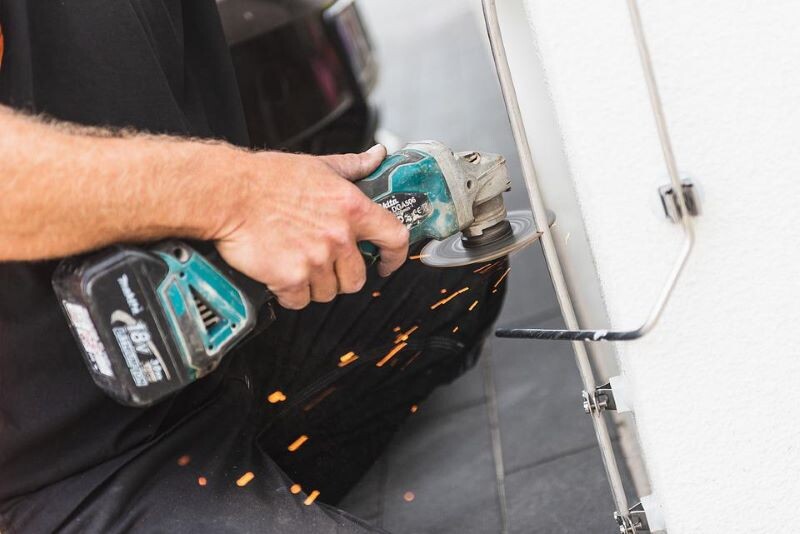 Saws are an essential tool for any carpenter. They're practical, easy to transport and, if you choose to hire your carpentry tools from us, won't break the bank. At Drogheda Hire, we offer a range of saws for hire, from circular saws to electric mitre saws.
Circular saws are particularly popular in the woodworking sector, most preferred for cutting wood quickly and efficiently. The saw usually measures 3 meters in radius, making it ideal for cutting forest timbers to a more manageable size.
Typically, the circular saw is designed for cutting at different angles, particularly lumber, boards and metals, but can also be used for cutting firewood into neat logs.
If you're looking to hire portable power tools, our cordless circular saw is the ideal choice for you. This powerful carpentry power tool is suitable for cutting straight lines in many materials such as plywood, MDF, chipboard and plastics.
Alternatively, if you're likely to be making angled cuts for moulding, trim work, rafters and other general carpentry applications, our electric mitre saw is the perfect solution. This must-have carpentry power tool makes straight crosscuts and, when equipped with the right blade, has the versatility required to make light-work of any carpentry project.
For more information on the saws we offer for hire, call us today and chat to a member of our friendly team.
Jigsaws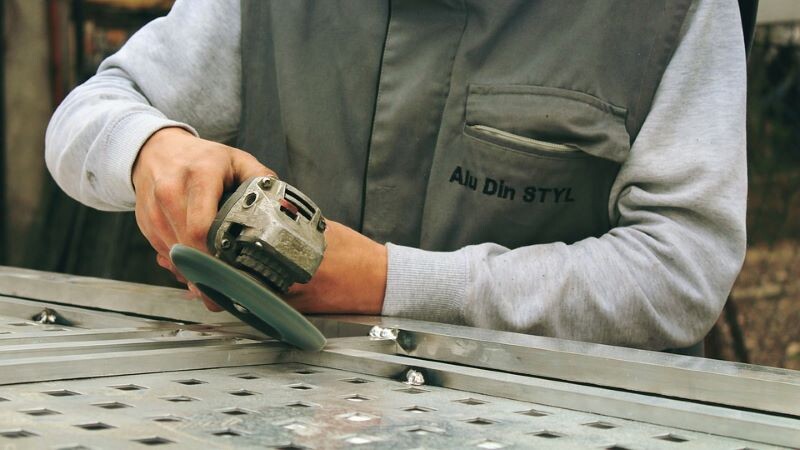 Jigsaws are the ideal carpentry power tools for cutting curved, intricate lines in metal or plastic sheet materials, making them a vital addition to the toolbox of any carpenter who wants to get a tricky job done quickly and systematically.
The jigsaw is designed to maximise your energy when cutting through boards, making it easy to handle regardless of your experience level. The device also rests on the surface of whatever it's cutting, so you don't need to worry about breaking a sweat while attempting to hold it in place.
As well as our original BOSCH jigsaw, we also offer a cordless alternative, so you can wave goodbye to trailing wires and restricted movement, simply switch on the device and get the job done!
Routers
Praised for its versatility, the router is one of the best carpentry power tools currently on the market. This power tool is used to hollow out an area in a piece of wood, metal or plastic, and can be used to cut edges, patterns and grooves.
Routers can also be used to cut grooves and rabbets, profile edges, cut inlays, drill clean holes, cut screw heads, and so much more!
You can find out more about the router model we offer for hire at Drogheda, here. Or, alternatively, if you'd like to discuss what carpentry power tools would work best on your site, call us on 0419841319 and a member of our expert team will be happy to help.
Electric Planer
An electric planer is a piece of equipment used to remove small amounts of woo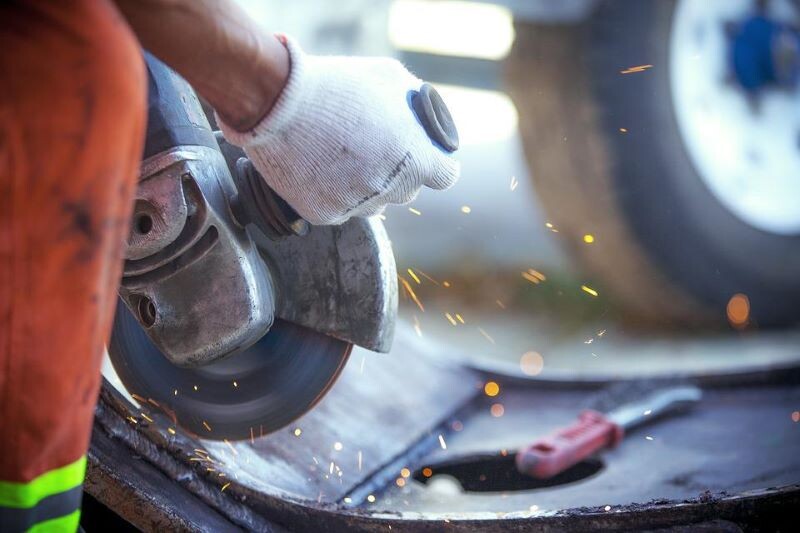 d by shaving it off in increments.
This carpentry power tool is a great time-saving tool, ideal for removing face defects from boards, levelling floor joists, making boards flat, making quick rabbets, creating crown moulding and cleaning out grooves.
Electric Multi Tool
An electric multi-tool is one of the handiest, most versatile carpentry power tools you can own.
The electric multi-tool enables you to sand metal, wood and drywall, make large holes and plunge cut into hardwood, all with one device!
At Drogheda Hire, our BOSCH electric multi-tool also includes an efficient SDS system, so the tool head can be easily changed to cater to the job at hand.
Why Choose Drogheda Hire For Your Carpentry Power Tools Hire?
At Drogheda Hire, our team of experts have been raising the bar in tool hire, plant hire and height for hire services for almost 30 years. We insist on excellence, and our company values including customer focus, integrity and knowledge are at the centre of our operations.
If you'd like to find out more about the range of carpentry power tools we offer for hire, please do get in touch with us on 0419841319, and a member of our friendly, expert team will be happy to answer any questions you may have.